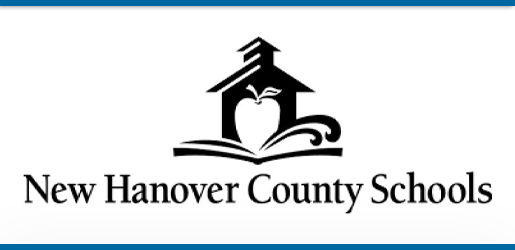 General Enrollment Information:

Welcome to the New Hanover County Schools Online Application for Student Enrollment!
The information reported in this packet will become part of your child's cumulative school record. Student record information will not be released to third parties or used for purposes other than routine daily and/or emergency contact needs without the knowledge or permission of parents, legal guardians, or students who have passed their eighteenth birthday, except in accordance with the law.
Only a parent or legal guardian may enroll a student in New Hanover County Schools. Proof of Guardianship can include a birth certificate, divorce papers, Social Services paperwork, or paperwork signed by a judge awarding custody.
Remember to inform school staff of any special needs your student may have (504 Plan, IEP, AIG, special health care needs, special education, etc.)
All applications will be processed electronically and checked for accuracy. Any falsification of information may result in your application not being processed and/or denied.

*Please also note that this website is optimized for IE 10.0 and higher, Safari, Chrome, Edge and Firefox.
Available for 2023-2024 School Year
Available for 2022-2023 School Year
---
New Hanover County Schools Online Student Enrollment Information:
We would like to welcome you and your child to New Hanover County Schools! Please read through the information below to identify the documents required for enrollment. Complete all forms within this online packet in order to ensure a prompt enrollment for your child.
Completed Online Enrollment
Copy of the student's Birth Certificate
Up-to-Date Immunization Record
NC Health Assessment
Proof of Residency
Guardian ID
Safe Schools for 1-12
Residency Affidavit (if needed) - For use when guardian name is not on the lease or property tax. The form can be found HERE
As a school system, we recognize that each child is a unique individual. The information you provide to us is important in helping us to fully understand your child's strengths and needs. Thank you for allowing us this opportunity.
If you should need any help with the registration process, please contact the school. A Data Manager will be glad to assist you!
---
Enrollment Documents:
CERTIFIED BIRTH CERTIFICATE
If a certified birth certificate is not presented within 30 calendar days of enrollment, the student shall be excluded from school until the certificate is presented.
UP-TO-DATE IMMUNIZATION RECORD
If your child is not immunized, you will need to speak with a school nurse.
By law, this must be received within 30 calendar days of enrollment.
If documentation is not presented within 30 calendar days, the student shall be excluded from school until proof is presented.
NC HEALTH ASSESSMENT
Due the first day of school
Must be signed by a license physician
GUARDIAN ID
Valid Photo ID - drivers license, state identification, passport, or military ID
PROOF OF PARENT/LEGAL GUARDIAN'S RESIDENCE IN NEW HANOVER COUNTY
Only students who physically reside within the boundaries of New Hanover County and non-resident students who have obtained approval from the School Board may legally attend New Hanover County Schools.
Items that may be used for Proof of Residency:
Copy of residential deed
Record of most recent residential mortgage statement
Copy of residential lease
Home-School Students should provide a copy of the Home School Registration, Attendance Record, Standardized test scores, and a record of the courses taken with credit awarded.
The McKinney-Vento Act defines homeless children and youths as individuals who lack a fixed, regular, and adequate nighttime residence. This definition specifically includes children and youth living in emergency shelters, motels, hotels, campgrounds, cars, public spaces or abandoned buildings; and children and youths who are sharing the housing of other persons due to loss of housing, economic hardship, or a similar reason. If you believe, your situation would qualify for McKinney-Vento services, please contact Rebecca McSwain, Mckinney-Vento Liaison at 910-251-2947 or rebecca.mcswain@nhcs.net
SAFE SCHOOLS FOR 1-12
This document must be notarized
RESDENCY AFFIDAVIT
This document must be notarized

You can find a copy of the form HERE.
---
For More Information, Contact:
New Hanover County Schools
6410 Carolina Beach Road
Wilmington, NC 28412
Phone: (910) 254-4200
For Technical Support Contact:
Scribbles Software
Email: help@scribsoft.com


---
Business Hours
Monday - Friday
8:00 AM - 3:00 PM